time to dream / NYE 2011 Sydney
29/12/2011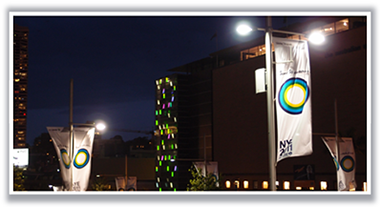 the motto of the New Years Eve 2011 in sydney is: time to dream
that fit's perfect for me to write an end of a perfect year result! when we dreaming we get a mix about the PAST, the NOW and our imagine for the FUTURE.
so my PAST: early this year i had to say goodbye to my friends and family for a long time. after that a new cheapter in my life startet, with full of dreams and imagines what could happend. it startet alone @ the airport in frankfurt. after that i gone all the way! i have seen so many places: great & ugly spots - just made for tourists - where you never want to leave - where you wish to die - you want to share with friends @ home - the paradise. As well i met unbelivble many people: amazing - intresting - great - poor - nasty - assholes - funny - awesome new friends. many of them i forgot already :) some of them i will never forget my whole life! all of that is what travelling is about (for me). Seeing places, saying hallo & goodbye to people. Sometimes it's hard, often you starting in different places from a new beginning, like you just startet from your first destination.
my NOW: currently i'm just on my last days in sydney. a place i could stay for longer. i really love this city and i'm glad that i made it to life here. now i can say: i lived for 4 month in the outback & 3 month in sydney :) but finally the day to say goodbye is very close. last time working in bel mondo - enjoying the great fireworks on NYE - last night drinking a beer with new friends at kings cross.
my FUTURE: i feeling a little bit i'm home already. my thinking about what will happen in the future is totally present. to see all the great friends & family is an amazing imagination! finally i really can say that i'm looking forward to this day. it will close a perfect cheapter of my life. a wonderful time i had. but it's not even over so far, there is still one more month of awesome travelling to go. bali and south-east-asia is already waiting for me ;) . whatever else will happen in my life after this time, i have no idea until yet. but i'm looking forward to finishing old things and/or starting new ones.
i hope you had a wonderful christmas time & wish you all the best for the new year!
erste mal das der englische beitrag laenger ist, als mein deutscher :) wie ihr seht, zeiten aendern sich! ich habe das gefuehl, dass sich die zeiten grad etwas schnell aendern sogar ... so ist es halt immer, wenn es dem ende von etwas zugeht. kaum mit der arbeit angefangen, wartet der letzte tag auf mich (hoffentlich auch einer der letzten im casual working business)! an silvester werde ich dann ein letztes mal als food-runner taetig sein, im edel restaurant im touristen viertel. dort werde ich dann auch das neue jahr begruessen, mit besten blick auf die oper und die harbour bridge ... was will man mehr :) wenige stunden spaeter heisst es dann endgueltig goodbye kings cross, sydney, australien! in gedanken bin ich schon so gut wie zu hause bei euch und freue mich riesig darauf. neue nachmieter sind gefunden, die trips halbwegs geplant, letztes packet mit sachen abgesendet und letzte formalitaeten mit dem staat australien & banken geklaert! es ist quasi so, dass ich eben jetzt noch 2 urlaube (gibbet das wort???) vor mir hab und ich dann wieder da bin. es werden hoffentlich aufregende und sicherlich tolle tage. lang ist es nun wirklich nicht mehr!
pic of the day: time to dream in sydney
soundtrack of the day: coldplay - major minus