here we go ...
02/01/2012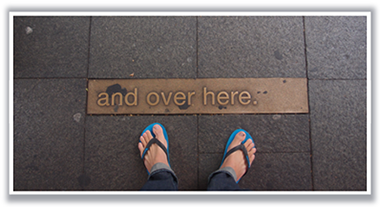 HAPPY NEW YEAR to everyone!
finally the time is come: i'm leaving australia! there will be no return flight this time but i hope that i come back some other day! this time i have to say goodbye to bel mondo, great friends from work, friends from sydney, kings cross, sydney city, australia! i spend such a great time here and it's hard to leave. my new years eve was amazing! just saw the harbour fireworks and after working had a great time with my co-workers! THX to all of you, it was such fun to work with you!!!
now i starting the next part of my journey: bali! a lot of diving, meeting some friends and hopefully seeing manta rays! i will see if this dream comes true :)
Nun sitze ich hier am sydney airport und warte darauf, dass ich gleich in die maschiene darf! es faellt schwer sich vorzustellen, dass ich nicht mehr hierhin zurueck komme in naechster zeit! ich wundervolle menschen hier kennengelernt und hoffe auch einige von ihnen noch einmal wieder zu treffen! ich hatte einen wundervollen start ins neue jahr und bin noch immer tot muede, aber gluecklich einen so tollen abschluss von meiner sydney / australien zeit gehabt zu haben!
pic of the day: kings cross walk
soundtrack of the day: calvin harris - we found love
Responses:
Ria + Hans says: Hallo Thomas, dein toller Start ins Jahr 2012 hat inzwischen bestimmt schon seine Fortsetzung in Bali gefunden, und auch für deine letzten Abenteuer in Bangkok u.A. wünschen wir dir viel Glück,und hoffen dass du dich nach soviel Exotik auch in deiner alten Heimat wieder wohlfühlen wirst. Bis die Tage (der CountDown läuft) Ria+Hans